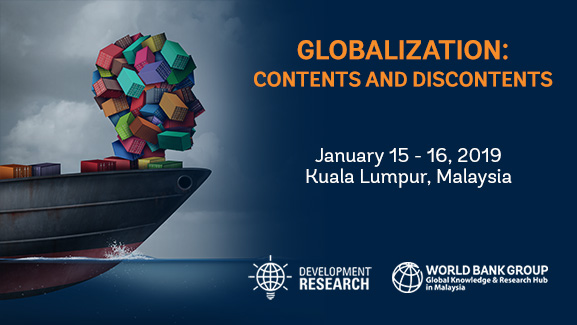 Location: Kuala Lumpur, Malaysia
The World Bank Development Research Group based in Kuala Lumpur is organizing its third international conference, with the theme Globalization: Contents and Discontents. The conference aims to bring together policymakers and academics to discuss the consequences of various aspects of globalization including trade, migration, financial flows, cultural exchanges and the diffusion of ideas.
For more information visit here.